We provide quality thru-tubing services based on

experienced people and exceptional tools.
With industry leading tools and a crew of battle-tested craftsmen, our service quality is unmatched.
When companies talk about "their tools", they are often talking about the tools they rented or bought. We believe the best tools are the ones you design, manufacture and maintain yourself. We also recognize that even with the fastest car, you need a great driver to win the race. That's why we rely on people dedicated to service quality with a history of success under the toughest conditions.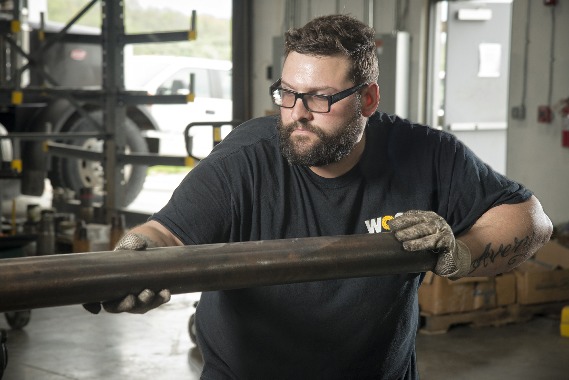 We've invested in developing top tier tools that perform consistently, reliably, and at the highest level. What's unique about our tool fleet?
Designed By Us
Inspired by you and designed by us. WOS employs a skilled Engineering group from various backgrounds contributing to a multi-faceted and impactful Research and development program.
Specialty Technology
The intuitive technologies produced by WOS, empowers our service group with the latest tools which allows them and ultimately our customers to succeed in the face of today's latest downhole challenges.
Consistent Reliability
Repeatable Performance is a founding principle in the development of WOS Technologies. We design, rigorously test and prove out all new advancements at our Research and Development facility, utilizing specialty testing equipment that we designed ourselves just for this purpose.
Seasoned Personnnel
Workover Solutions brings highly experienced personnel to both the jobsite and the office. We take the time to search for the right individual with the right experience to grow our team dynamics.
History of Success
WOS has a proven track record of success in taking on the most difficult challenges and providing genuine solutions to our clients. It is by these accomplishments that we have been able to partner with some of the biggest operators in the industry.
Continual Refinement
A good product and process improvement program are vital to maintaining our unique edge. The WOS team keeps a close eye on performance and reliability; constantly finding new ways to improve upon our existing capabilities.